Welcome Message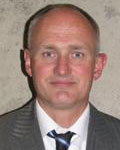 Dear Colleagues, Guests and Friends
The Local Organizing Committee welcomes you to Copenhagen - the capital of "The World's Happiest People" – to the 22nd European Conference on General Thoracic Surgery 15 – 18 June 2014.
With a population of 1.9 million, Copenhagen with surroundings is the largest city in Scandinavia and a city that combines old and new, preserving its 1,000-year history yet looking to the future. Safety, tolerance, green initiatives, international connectivity, creative environment, a relaxed lifestyle, cycle culture, democratic design and the active use of city spaces are among the key reasons why Copenhagen is, once again, the world's best city according to British lifestyle magazine, Monocle.
Copenhagen is located in a region with 10 universities, 165,000 students and 16,000 scientists and researchers, and with a long tradition for compulsory free of charge schooling and universities, we are among the world's most highly educated people.
With non-stop flights from around 140 international destinations, the city is easy to access from all continents and all major European cities are within a one or a few hour's flight.  Upon arrival, you will see that the city centre is only 13 minutes away by Metro or train.
Denmark is also the home of the famous story writer Hans Christian Andersen who among many fairytales wrote "The Ugly Duckling" - a story about a baby-swan that grew up among ducks and was seen as an outcast but did undergo changes and ended up in being a beautiful swan – now the national bird of Denmark. This fairytale can very well illustrate the story of our society, and as we now take the next step and move our annual conference into a major European capital.
The 22nd ESTS European Conference on General Thoracic Surgery will be held in the Bella Center, located in the area of Copenhagen called Ørestaden. This is a major convention center and our meeting will be placed in the very best setting with a lot of daylight and all meeting facilities. There are a number of hotels in the close neighborhood, as well as a large shopping mall, but if you prefer to stay in the city centre, a ride in the Metro of 10 minutes is all it takes to get to the convention center.
In recent years Copenhagen has earned quite a reputation as a gastronomic capital. The city boasts 15 Michelin stars, and the UK's Restaurant Magazine ranked Copenhagen restaurant, Noma, the World's Best in 2010, 2011 and 2012. It is not only in Michelin starred restaurants you can get a taste of Copenhagen gastronomy as the city has a wealth of dining options with high quality restaurants to accommodate all pockets and tastes. The New Nordic Cuisine, which emphasizes seasonal and regional ingredients, was pioneered at Noma. Today, this environmentally-friendly cuisine is served in a number of restaurants in the city, including Toldboden - the venue for our ESTS Party. In the relaxed spirit of the Copenhageners we will not have a Gala Dinner but a party with the dinner based on organic food and time to socialize with friends and colleagues. Toldboden is located on the waterfront and it will provide the perfect setting for the Party.
After the official Congress program, I encourage you to have a stroll through the historic city centre and browse Copenhagen's unique shops or enjoy a guided boat tour of the city's 17th century canals. You can also visit one of its many art museums; the historic amusement park Tivoli Gardens; or the contemporary Opera House, just to mention a few of the pleasures in a city which is also home to the world's oldest monarchy. June is a perfect month to visit Copenhagen as the weather will be mild and invites you to stay outdoors. You might also visit other parts of Zeeland including Louisiana museum of modern art and Kronborg – the castle of Prince Hamlet of Denmark well known from the play written by William Shakespeare.
Finally, do like the Copenhageners: hop on a bike to get some exercise, or simply to get around easily, in this welcoming and open city.
Henrik Jessen Hansen
On behalf of the ESTS Local Organizing Committee