Welcome Message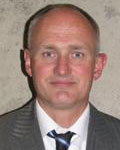 Dear Colleagues, Guests and Friends
The Local Organizing Committee welcomes you to Copenhagen - the capital of "The World's Happiest People" – to the 22nd European Conference on General Thoracic Surgery 15 – 18 June 2014.
With a population of 1.9 million, Copenhagen with surroundings is the largest city in Scandinavia and a city that combines old and new, preserving its 1,000-year history yet looking to the future. Safety, tolerance, green initiatives, international connectivity, creative environment, a relaxed lifestyle, cycle culture, democratic design and the active use of city spaces are among the key reasons why Copenhagen is, once again, the world's best city according to British lifestyle magazine, Monocle.
Copenhagen is located in a region with 10 universities, 165,000 students and 16,000 scientists and researchers, and with a long tradition for compulsory free of charge schooling and universities, we are among the world's most highly educated people.
With non-stop flights from around 140 international destinations, the city is easy to access from all continents and all major European cities are within a one or a few hour's flight.  Upon arrival, you will see that the city centre is only 13 minutes away by Metro or train.